History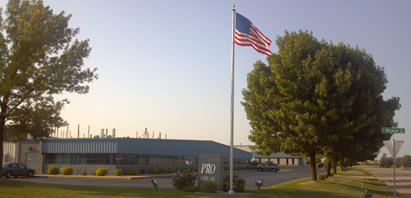 Founded In 1992, Pro Label, LLC has gone from having just a handful of customers, to being one of the area's leading flexographic label suppliers. We serve a broad range of markets, supplying both pressure sensitive and non pressure sensitive label applications. Some of our attributes include the ability to print up to 10 colors and 20" wide, with one of the country's only narrow web presses able to print up to a 35" repeat. Our specialties include direct mail marketing pieces, window labels, spiral can wrap labels and coupons.
Pro Label, LLC is committed to providing only the finest products and services in the Flexographic printing industry. Our close-knit family atmosphere and very competitive prices are what have brought us to where we are today.
The Team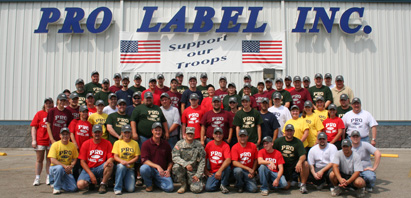 The Pro Label family is currently over 120 employees and growing. Our very first employee, hired in 1992, is still with us today! We are a quality group of hard working, family focused individuals who care for one another and the community we are surrounded by. Team Pro Label, LLC is committed to exceeding our customers' expectations with every order produced in our plant.