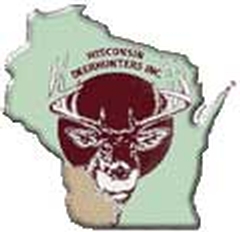 Pro Label Inc. of Appleton, WI. will again be sponsoring the 2012 Wisconsin Deer Hunters Inc. Fox/Wolf Chapter banquet being held Friday, Sept. 7 at the Liberty Hall in Appleton, WI. Besides monetary sponsorship of the banquet, several Pro Label Inc. employees donate their time on Thursday evening for set up, work the event on Friday and also help clean up on Friday night after the event is finished.
The Fox/Wolf chapter of Wisconsin Deer Hunters Inc. is headquartered out of Pro Label Inc. This chapter hosts a yearly deer hunt for hunters who possess a class A or B disability permit. The hunt is historically held during the first weekend in October. Many Pro Label employees provide their time during this event to host hunters on their property. Meals and lodging are also provided by Pro Label Inc. This event is considered a highlight of the deer hunting season not only by the participants but also by the many volunteers who make it happen.
Wisconsin Deer Hunters Inc. is a non profit group which provides programs for disabled hunters, hunter education, trail funding, wildlife research funding and the likes.